Shining a light
on the welding workforce.
High demand. Skills gap. Critical need. These are just a few terms that describe the outlook of the welding workforce.
While it's true that many skilled welders are needed to meet future demand, the situation is nuanced and also speaks to the opportunities awaiting professionals entering the field or those considering a career change.
Below you'll find the most recent welding workforce data and projections endorsed by the American Welding Society (AWS).
Demand for welding professionals

in the upcoming years.
New welding professionals projected to be needed by 2027.
Average welding jobs to be filled annually between 2023–2027.
+ INDUSTRY GROWTH
Increased number of jobs
+ ANTICIPATED ATTRITION
Professionals retiring, advancing,
changing industries, etc.
What counts as a welding professional?
The AWS Foundation combines six occupations (defined by the Bureau of Labor Statistics) where welding is a primary job function:
Snapshot of the current welding workforce.
Estimated U.S. welding professionals, as of 2023.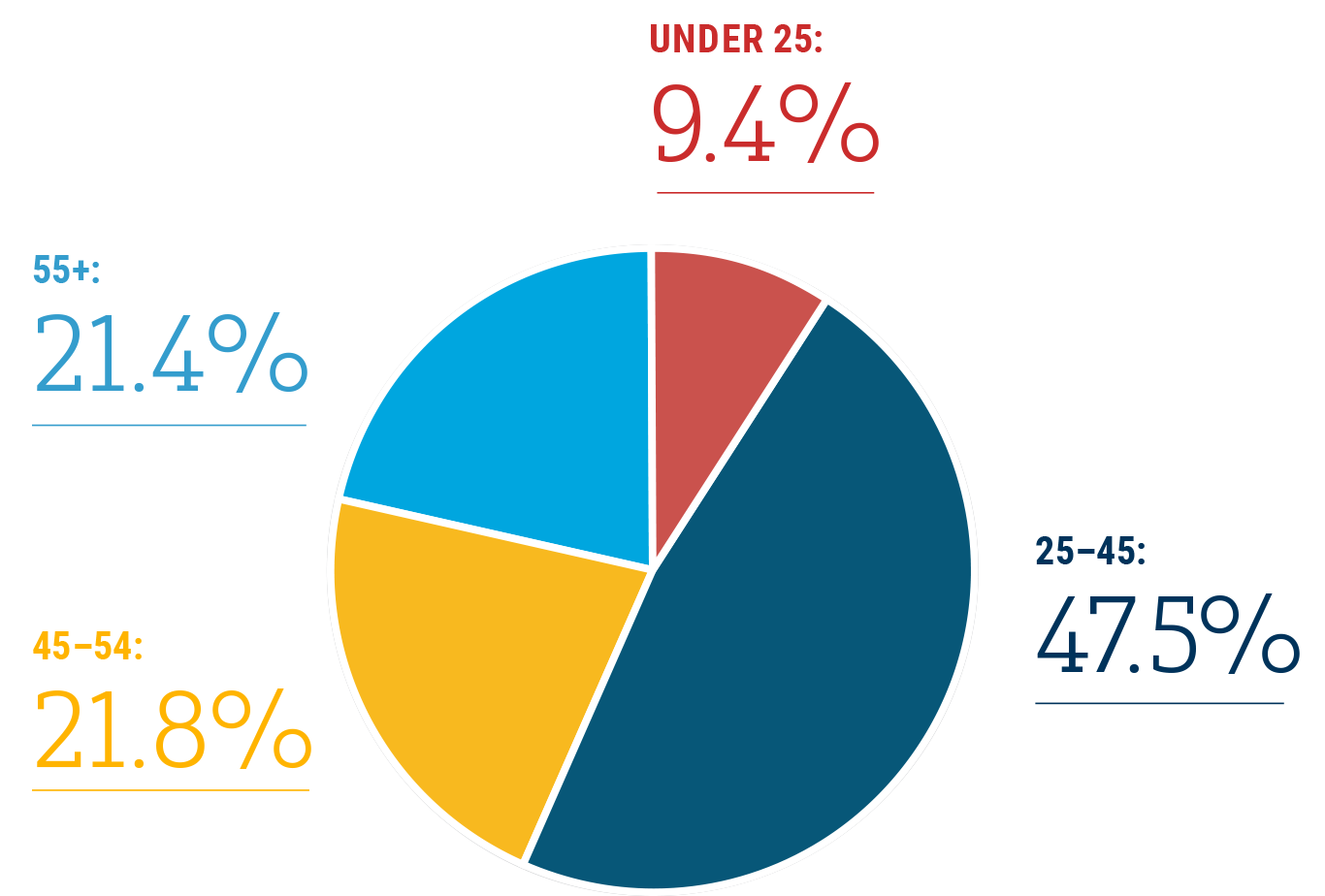 ARE APPROACHING RETIREMENT
Percentage of welders
who are WOMEN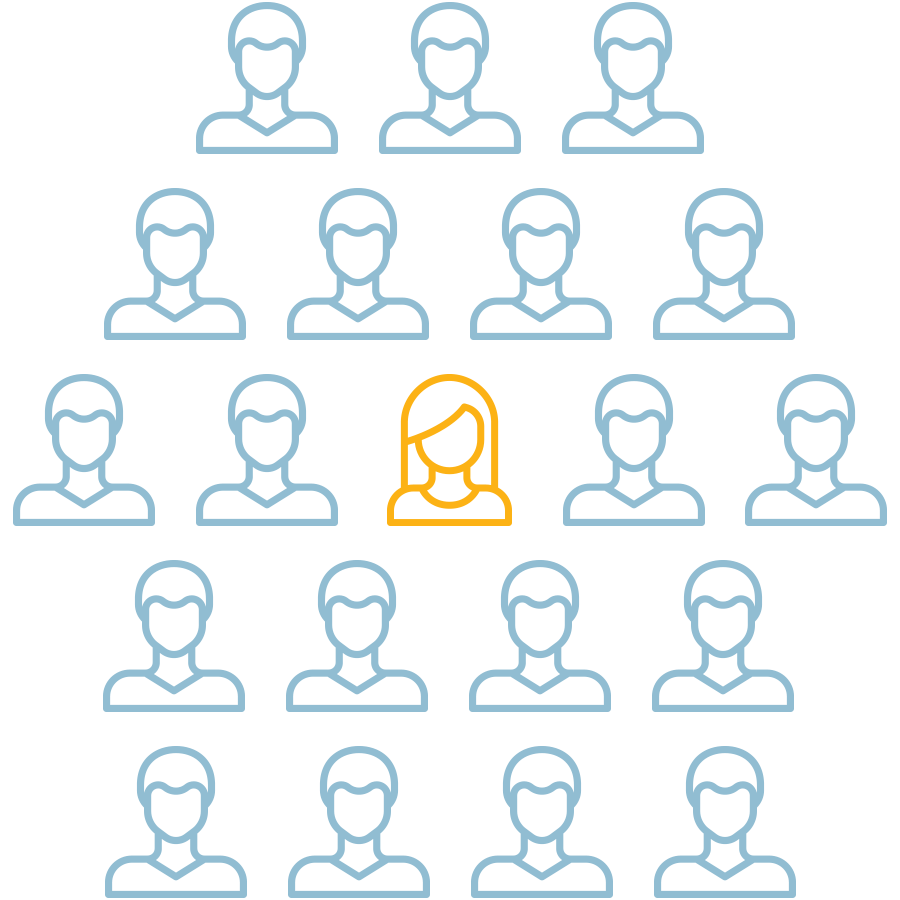 Percentage of welders who are
NON-WHITE OR OF MULTIPLE RACES.

How much do welding professionals make?
Wages for welding professionals can vary by location, occupation, certifications, experience level, and other factors.
Average hourly earnings for welding jobs:
National median salary for welding jobs:
National median salary for various welding careers:
Welding Research Scientist
Where are the most welding jobs located?
How the current welding workforce is distributed, by region (2023):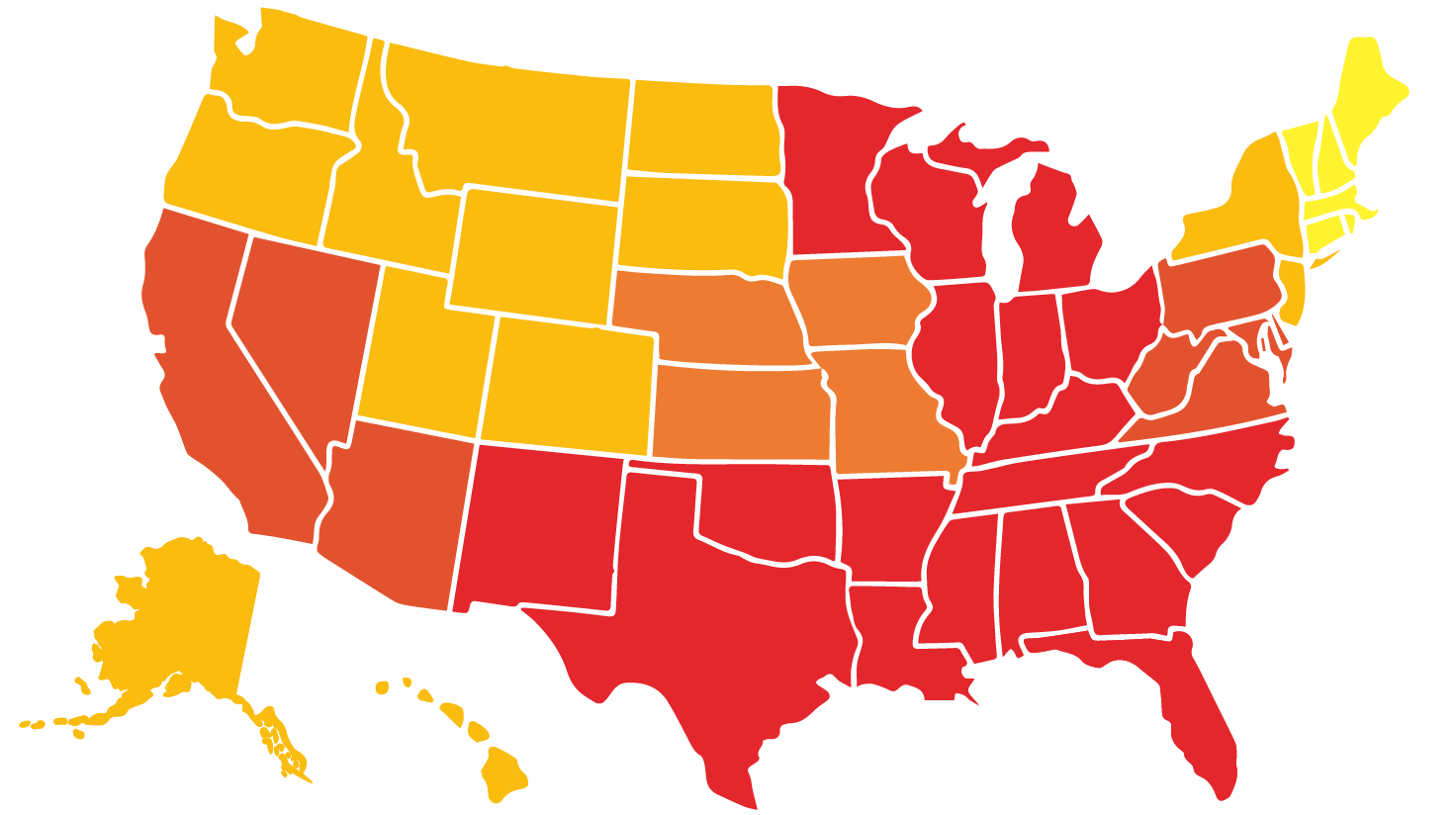 151,000
Illinois, Indiana, Michigan, Minnesota, Ohio, Wisconsin
135,000
Arkansas, Louisiana, New Mexico, Oklahoma, Texas
146,000
Alabama, Florida, Georgia, Kentucky, Mississippi, North Carolina, South Carolina, Tennessee
82,000
Arizona, California, Nevada
48,000
Iowa, Kansas, Missouri, Nebraska
62,000
DC, Delaware, Maryland, Pennsylvania, Virginia, West Virginia
34,000
New Jersey, New York
25,000
Connecticut, Maine, Massachusetts, New Hampshire, Rhode Island, Vermont
33,000
Colorado, Montana, North Dakota, South Dakota, Utah, Wyoming
34,000
Alaska, Hawaii, Idaho, Oregon, Washington
Education and training for welding careers.
There are multiple options to receive formal training and start a career in the welding industry.
TYPICAL LENGTH OF PROGRAM
TECHNICAL SCHOOL
6–18 mos.
Welding Certificate
COMMUNITY COLLEGE
2 years
Associates Degree
APPRENTICESHIP
3-4 years
Journeyman's card
UNIVERSITY
4 years
Bachelor's degree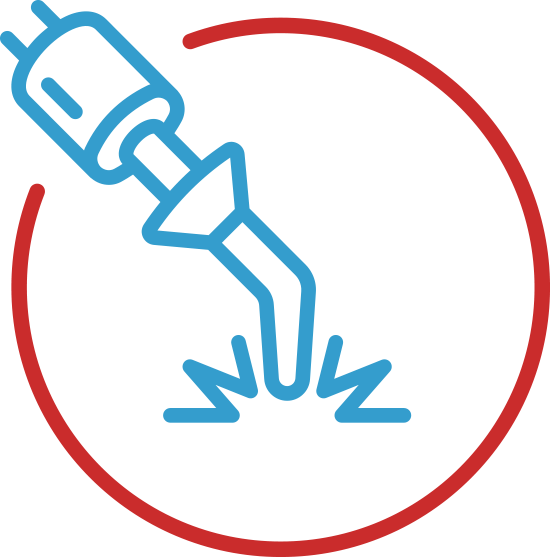 Attending a technical school to become a welder is an investment that pays off quicker than pursuing a four-year degree

The AWS Foundation is actively working to build a larger, higher-skilled, and more diverse welding workforce by supporting various scholarships, grants, and other education initiatives.
$2.4 million+
Total scholarships awarded annually by the AWS Foundation.
1,600+
The number of scholarship recipients, representing more than 400 different academic and training institutions.
22%
Share of scholarships awarded to female welding students.
$3 million+
Total graduate research fellowships awarded to support research projects in welding, additive manufacturing, and other allied technologies.
$2.3 million+
Total grants awarded to welding schools since 2017.
For more information or comment from the AWS Foundation, please contact us at [email protected].
To receive future updates on the welding industry, sign up for our mailing list.